---
VSO USA Season Finale Features Long-awaited Violin Virtuoso
May's guest soloist performs her Vancouver Symphony debut after a 12-month postponement.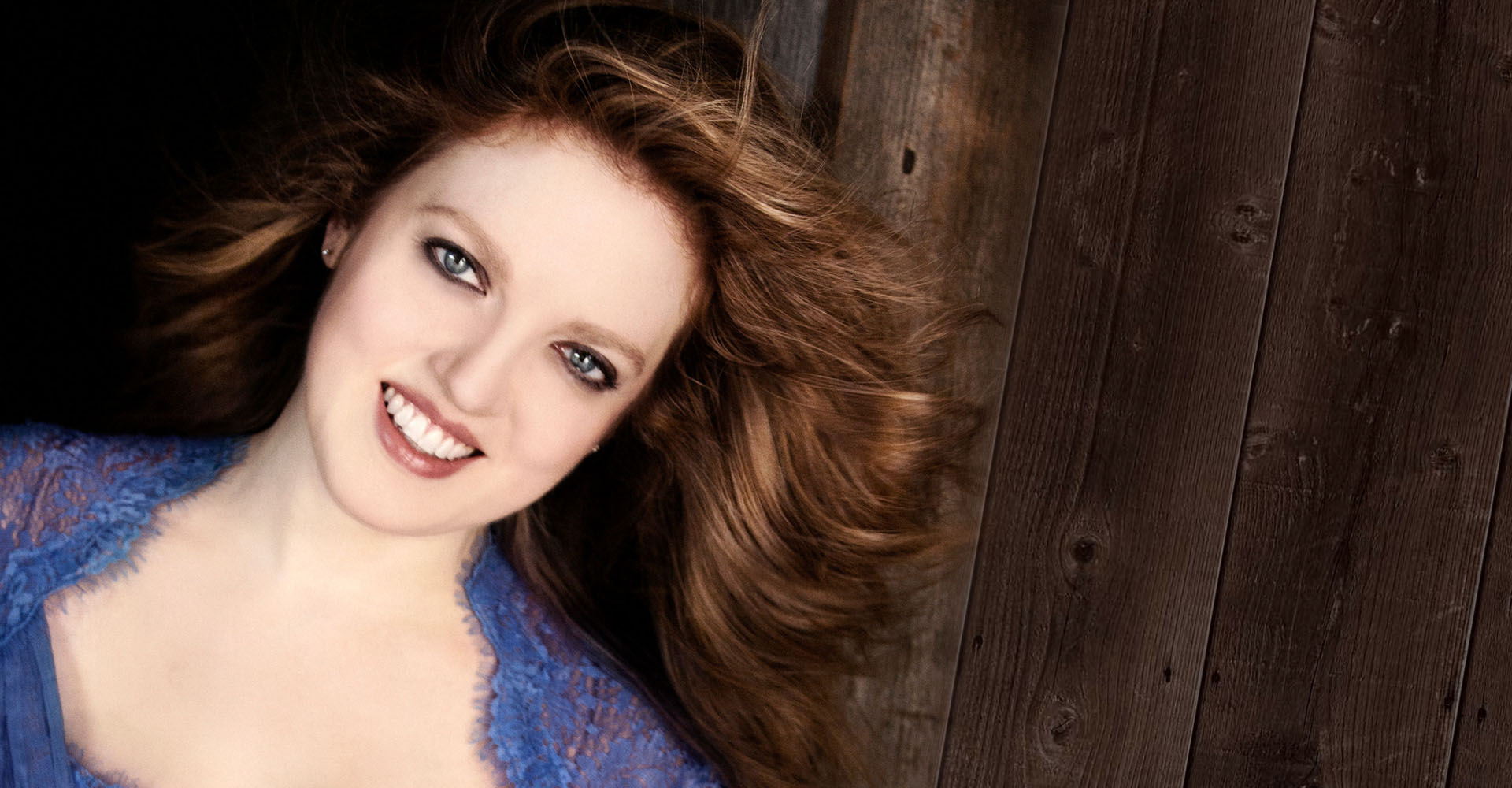 ---
The Vancouver Symphony Orchestra concludes an exciting season of in-person and live streamed performances May 2022 with virtuoso violinist Rachel Barton Pine. Originally scheduled for May 2021, this greatly anticipated program features Pine performing Korngold's most beloved work: his lush and complex Violin Concerto, under the baton of Maestro Salvador Brotons.

Hailed as "an exciting, boundary-defying performer" by The Washington Post, Pine regularly performs with the world's leading orchestras and has a prolific discography of 39 recordings including violin concertos by Elgar, Brahms, Bach, and many more. Often performing many of her own arrangements, Pine became the only living artist and first woman in Carl Fisher's Masters collection with the publication of The Rachel Barton Pine Collection.

This incredible program will also include Chadwick's Rip Van Winkle Overture, a delightful work of Americana, and Glazunov's sprightly yet powerful Symphony No. 5.

Tickets to both performances are available through the VSO website, or by phone at 360-735-7278. Every ticket can be used for in-person attendance or to watch live online through the Virtual Concert Hall on the VSO website.


What: Korngold's Violin Concerto
When: Saturday, May 21 at 7 p.m.; Sunday, May 22 at 3 p.m.
Where: 1300 NW 139th St, Vancouver, WA 98685, or the VSO Virtual Concert Hall.
Tickets: Single tickets are $30. Available online or by calling 360-735-7278


The Saturday performance will begin at 7:00pm, with the celebrated VSO pre-concert show Da Capo, hosted by VSO Podcast host Ashley Johnson and VSO trombonist Greg Scholl, airing only on the live stream at 6:30pm. During intermission the live stream will feature special video programming. The Sunday performance will begin at 3:00pm, with the virtual live stream programming beginning at 2:30. In person audiences can attend a pre-concert talk with Greg Scholl one hour prior to the concert start time.

All ticket holders will receive a secure email link on Friday, April 22 in order to access the live stream performances.

Our tech support team will be on standby to assist you if you have any issues logging in during the performances.
Safety Precautions
To keep audience members, staff, volunteers and musicians safe, masks are to be worn at all times when inside the building regardless of vaccination status. Additionally, the VSO requires proof of vaccination or a negative COVID test within 72 hours for admittance into the concert hall.

About Rachel Barton Pine
Violinist Rachel Barton Pine has an extraordinary ability to connect with people. A leading interpreter of classic and contemporary works, her performances combine her gift for emotional communication and her fascination with research. She plays with passion and conviction, thrilling audiences with her dazzling technique, lustrous tone, and infectious joy in music-making.

This season Pine will offer the world premiere of "Violin Concerto No. 2," written for her by Billy Childs and co-commissioned by the Grant Park Music Festival, the Boulder Philharmonic Orchestra, the Anchorage Symphony Orchestra, and the Interlochen Orchestra. She'll solo with the Chicago Symphony, the Mississippi Symphony, Orchestre Symphonique Quebec, the Tel Aviv Soloists, the Pacific Symphony, and Vancouver (WA) Symphony. She'll perform with Lara Downes at Ravinia, with pianist Matthew Hagle, and harpsichordist Jory Vinikour.

She has appeared with prestigious ensembles including the Philadelphia Orchestra, the Royal Philharmonic Orchestra, Camerata Salzburg, and the Vienna and Detroit Symphony Orchestras.

Her past chart-topping albums include Dvořák and Khachaturian Violin Concertos (Royal Scottish National Orchestra, Teddy Abrams); Mozart: Complete Violin Concertos, Sinfonia Concertante (Academy of St Martin in the Fields, Sir Neville Marriner), and Bel Canto Paganini.

Pine has led the Rachel Barton Pine (RBP) Foundation which assists young artists since 2001. Over the last 20 years, the RBP Foundation's Music by Black Composers (MBC) project has collected more than 900 works by 450+ Black composers from the 18th–21st centuries, curated free repertoire directories, and published print resources.

She performs on the 1742 "ex-Bazzini ex-Soldat" Guarnerius del Gesu. rachelbartonpine.com


About The VSO
The VSO, now in its 43rd season, has been a cornerstone of Southwest Washington's arts community, providing symphonic music of the highest caliber in live performances and through music education in schools, concert halls, and throughout the community.

About our Sponsors
The VSO is generously supported by individual donors, The M. J. Murdock Charitable Trust, All Classical Portland, Oregon Public Broadcasting, The Community Foundation of Southwest Washington, The Columbian, Dick Hannah Dealerships, ENT.Office.org, IsaacDSmith.com, PeaceHealth Southwest Medical Center, Propel Insurance, MedicareHelpNow, Opsahl Dawson CPAs, New Blueprint Partners, Realvest Corporation, and Michelle's Piano Co.
Tickets
One ticket, two ways to watch! Join us in person, or tune into the live stream in our Virtual Concert Hall.
Single tickets are $30
Available online or by calling (360) 735-7278

All current season ticket holders will receive a secure individualized email link in order to access live-stream of the performances
Single tickets to view the live-stream are on sale now. A secure individualized email link will be emailed to each single ticket buyer.
Our tech support team will be on standby to assist you if you have any issues logging in during the performances.
How to View the Concert
Viewing the online concert is very easy.

Purchase tickets to receive link to secure online concert page and password.
When it is time for the concert login to the live streaming event page and view the concert from anywhere with a computer and an internet connection.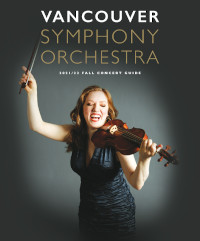 DOWNLOAD CONCERT PROGRAM HERE
Make A Donation
Now, more than ever, your support for the arts is of utmost importance. We count on your support to keep live arts alive in our community.
---
VSO Pre-Show
The 2021-22 Concert Season welcomes back the critically acclaimed video series from the VSO! Hosted by Greg Scholl and Ashley Hall, this exciting pre-show will broadcast on the VSO concert live stream 30 minutes before the concert performance. Full of fascinating information about the repertoire and plenty of laughs, you won't want to miss it!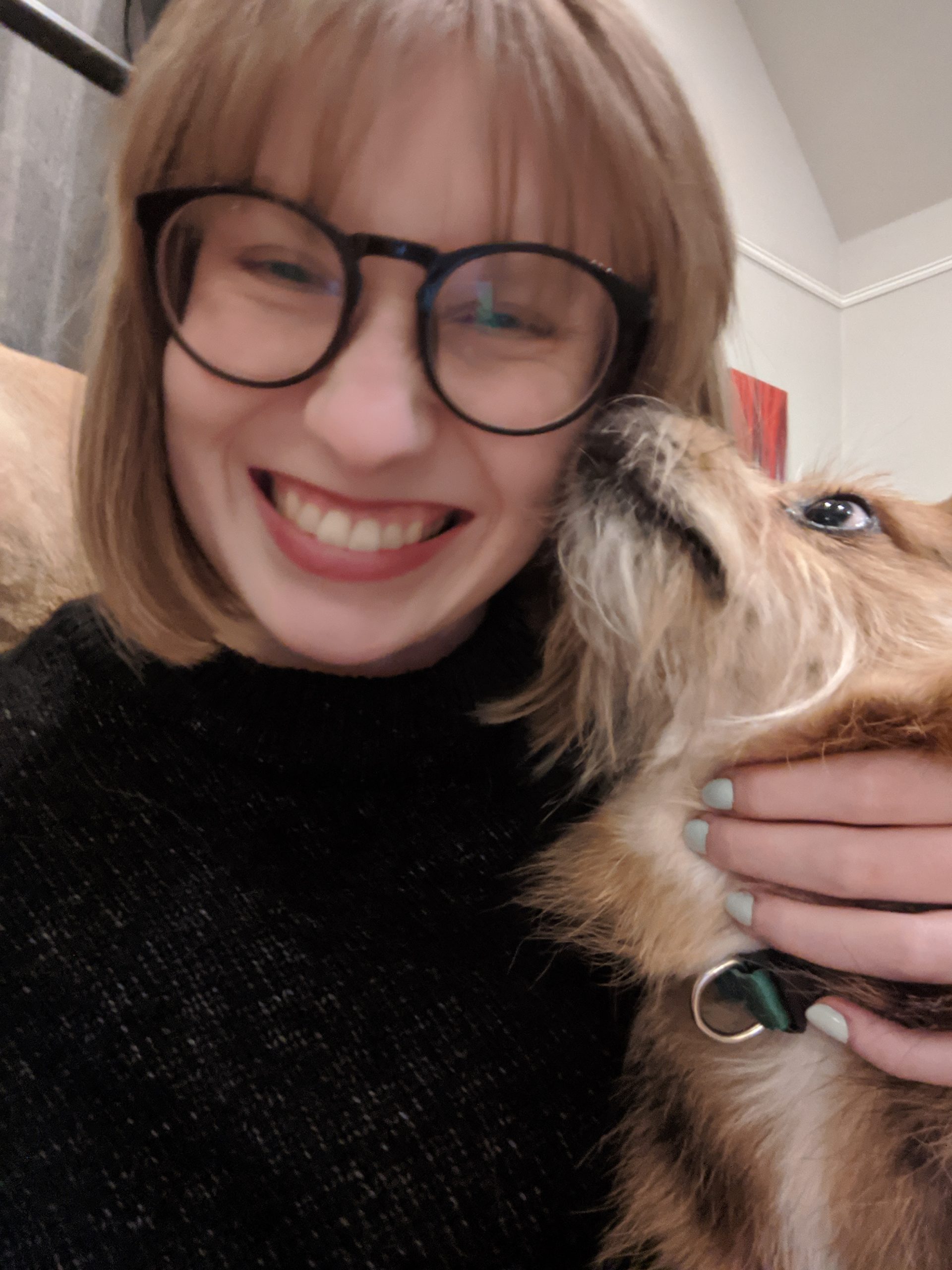 Ashley Johnson
Ashley Johnson has been with the Vancouver Symphony Orchestra since October of 2019. Since December of 2019 she has been the host and producer of The Vancouver Symphony Orchestra Podcast, interviewing prominent VSO figures and guests as well as sharing past VSO performances in the special series VSO Encore. Ashley graduated from Western Washington University in 2013 with a degree in English Literature, and has been active in the Vancouver arts community for over 15 years. She was formerly the music director for the Young Slocum House Players in 2011, and has been on the Board of Pacific Stageworks Theater Company since August of 2019.
Outside of saying flowery things about recordings of classical music Ashley produces two other podcasts, acts and sings in community theater productions, and plays nerdy tabletop games with her husband Will Johnson (the superhero who keeps Skyview Concert Hall running). It's also rumored that she's the girl who answers the phone when you call the VSO office, but none can say for certain.
---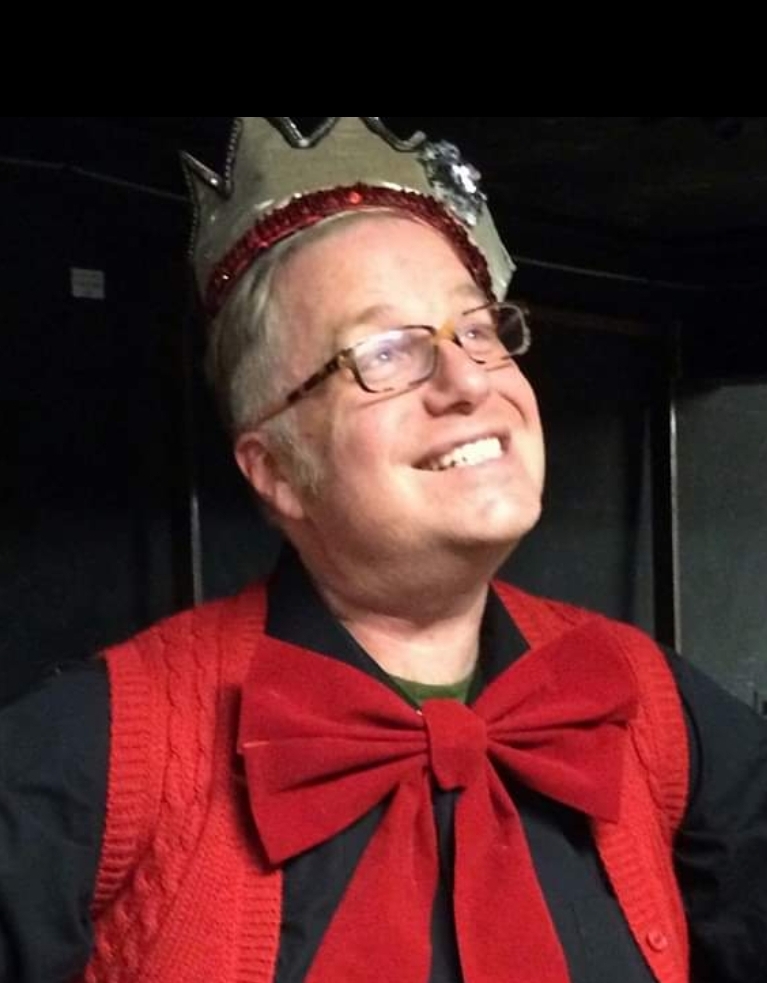 Greg Scholl
Greg Scholl has played trombone in the VSO since 1993 - he became principal trombone in 1995. He is also principal trombone in the Portland Columbia Symphony and the Newport Symphony. Greg also plays locally in the Portland Brass Quintet and the Portland Festival Symphony. He has performed with the Oregon Ballet Theater, the Oregon Symphony, the Portland Opera, the Salem Chamber Orchestra, the Portland Chamber Orchestra, the Portland Symphonic Choir, the Willamette Master Chorus, and the Portland Gay Men's Chorus. He has performed with the Oregon Repertory Singers and the Portland Symphonic Choir. Greg was formerly second trombone in the Austin Lyric Opera.
Greg is the trombone and low brass instructor at Pacific University. He obtained a trombone performance degree at the University of Texas at Austin, where he studied with Donald Knaub. Prior to that he studied with Peter Kline and David Brown in San Antonio, TX. Greg plays in the Portland modern jazz duo Dos Hermanos de Hale Bopp. He also plays guitar and trombone in a variety of styles with local bands and performers such as the Rhythm Dogs, Goombahttsi, and Elvis Presley Tribute Artist Justin Shandor.
After rejecting the millions of dollars people offered him to play the trombone, Greg obtained a law degree in 1995 from Lewis & Clark Northwestern School of Law. During most business days he can be found practicing law as the director of the capital case team at the Metropolitan Public Defender. He enjoys spending time with his family and dogs, reading, camping and hiking, collecting things like Conan the Barbarian comic books, LP records, and concert recordings of the Grateful Dead, and being married to incredible principal bassoonist Margaret McShea. Their son Ben is now in college - he was practically raised at VSO rehearsals back in the day.