Our Mission: To enhance the quality of life in Southwest Washington by providing symphonic music of the highest caliber in live performances and through music education in schools, concert halls, and throughout the community.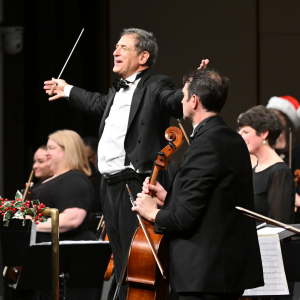 VSO Holiday Pops
Presented thanks to the generosity of Ward and Lois Cook.
Vancouver's favorite holiday event! The program includes classical favorites by Suppé, Delibes, and Strauss II as well as popular hits for the whole family such as Frozen, A Charlie Brown Christmas, How the Grinch Stole Christmas, and more. The program also includes the world premiere of a work by local composer Kurt Rosenberg, and the return of award-winning baritone Anton Belov. Bring the whole family for festive fun! 
Saturday, December 9 at 7:00 pm & Sunday, December 10 at 3:00 pm
Skyview Concert Hall, Vancouver, WA
20th Century Gems featuring Orli Shaham
Experience this exciting program featuring 2023/24 Season Artist-In-Residence Orli Shaham. This concert will also showcase VSO musicians Brandon Buckmaster, Rachel Rencher, Alan Juza, Igor Shakhman, Margaret McShea, Dan Partridge, Eva Richey, and Jonah Thomas. They will perform masterworks by 20th century composers Francis Poulenc and Dmitri Shostakovich, as well as a violin sonata by W.A. Mozart.
December 13, 2023 
Kiggins Theatre, Vancouver, WA
Chamber music series presented by Oregon Public Broadcasting.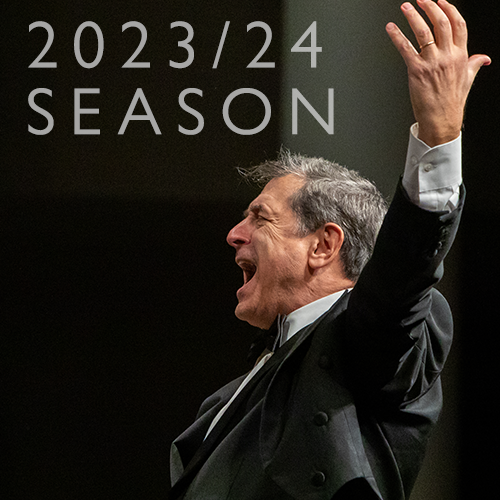 2023/24 Season Subscriptions Are On Sale
A season of brilliant music from Ravel, Mahler, Tchaikovsky, Beethoven, and so many others. New favorites alongside the most celebrated music of all time. This season, discover that world-class music belongs to everyone.
Tickets will be in high demand for this incredible season. Experience the Vancouver Symphony Orchestra and subscribe today.
2023/24 Chamber Series Subscriptions Are On Sale
This season we are presenting some of the greatest chamber music masterworks of all time with VSO Artist-in Residence Orli Shaham, along with a series of silent film classics accompanied by live music just like in the movie theaters of the 1920s.
Subscribe to a classic chamber music experience, a flight of silent film brilliance, or the whole series!