Piano Virtuoso Orli Shaham and Vancouver Symphony Orchestra USA Present Chamber Music Spectacular
The program includes masterworks by Brahms, Joachim and Schumann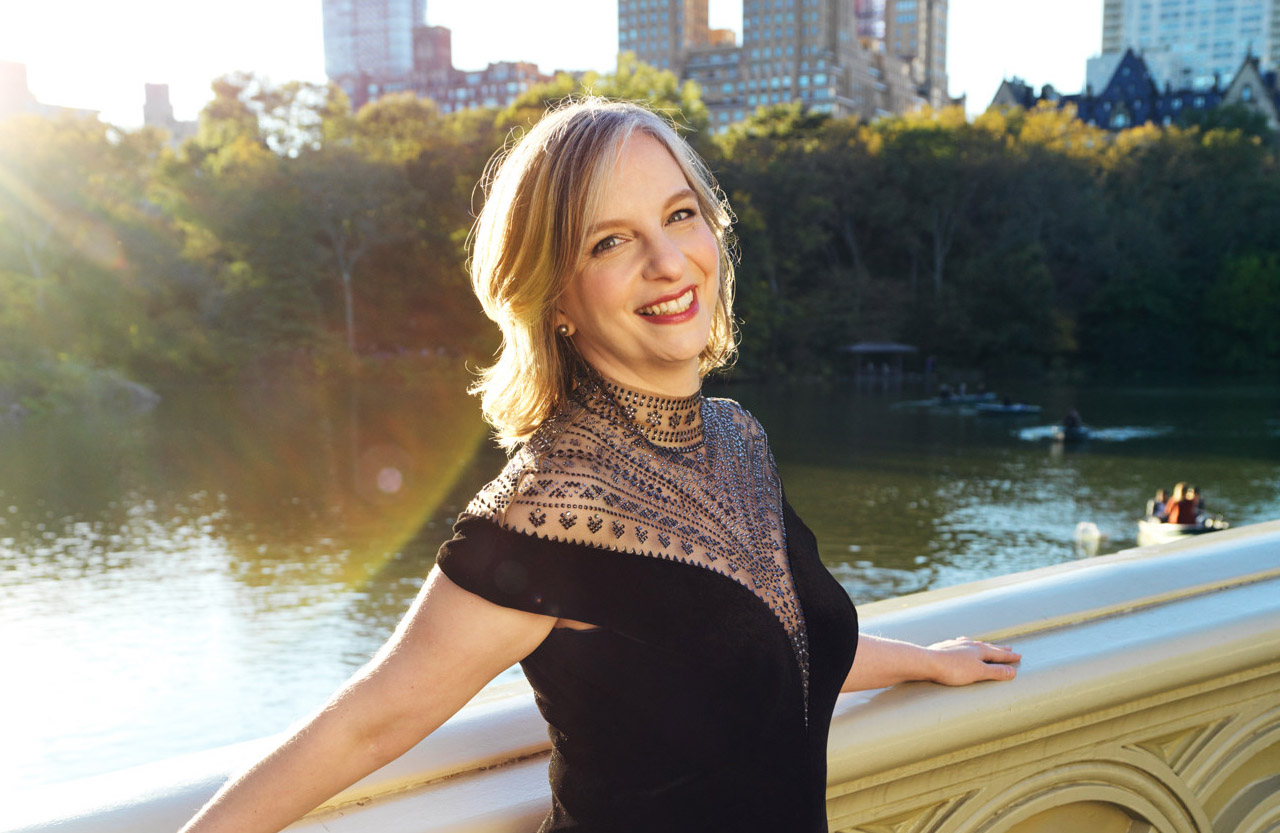 The VSO USA's 10th Anniversary Chamber Music Series will continue on December 14th with Friends of Schumann, an exciting program courtesy of 2022/23 Season Artist-In-Residence Orli Shaham. This concert will feature piano virtuoso Shaham alongside VSO musicians Stephen Shepherd, Dieter Ratzlaf, Angelika Furtwangler and Igor Shakhman performing the works of Clara Schumann and her lifelong friends and musical colleagues Joseph Joachim and Johannes Brahms. The concert will be held in Vancouver, WA at First Presbyterian Church.

This highly anticipated performance will include:

Schumann's Three Romances for Cello and Piano, Op 22
Joachim's Hebrew Melodies for Viola and Piano, Op 9, and
Brahms's Clarinet Sonata No.2, Op 120 and Piano Quartet in G minor, Op 25.

Orli Shaham's VSO residency is generously sponsored by Ann Bardacke and David Wolf.

What: Orli Shaham Presents: Friends of Schumann
When: Wednesday, December 14th at 7:30 PM
Where: First Presbyterian Church, 4300 Main Street, Vancouver WA 98663
Performers: Orli Shaham, Stephen Shepherd, Dieter Ratzlaf, Angelika Furtwangler and Igor Shakhman

The piano for this performance is provided by Michelle's Piano Company.

About The VSO Chamber Music Series
The series was co-created by Dr. Michael C. Liu, VSO pianist and board member, and Dr. Igor Shakhman. VSO CEO and Principal Clarinet. The VSO Chamber Music Series is proud to provide enchanting chamber music in an intimate setting. Originally intended to be played in a small chamber, hall, or house, chamber music showcases musician virtuosity in melodies that are quite exposed in a typical ensemble of three to six musicians. Listeners enjoy an entirely new concert experience meant to speak to every individual in a comfortable space. The content of each VSO concert is unique, ranging from musical accompaniment for silent films and operatic soloists, to traditional string quartets and trios. Now in its tenth season, the VSO Chamber Music Series continues to provide this matchless art form to the Vancouver community.
About The VSO
The VSO, now in its 44th season, has been a cornerstone of Southwest Washington's arts community, providing symphonic music of the highest caliber in live performances and through music education in schools, concert halls, and throughout the community.
About Our Sponsors
The VSO is generously supported by individual donors, The M. J. Murdock Charitable Trust, All Classical Portland, Oregon Public Broadcasting, The Community Foundation of Southwest Washington, CUSO at Columbia Credit Union, The Columbian, Dick Hannah Dealerships, PeaceHealth Southwest Medical Center, Koelsch Senior Communities, Opsahl Dawson CPAs, Clark Public Utilities, the Vancouver Innovation Center, Realvest Corporation, AC Hotel by Marriott, Riverview Bank, and Michelle's Piano Co.
Tickets
Available online or by calling (360) 735-7278

Make A Donation
Now, more than ever, your support for the arts is of utmost importance. We count on your support to keep live arts alive in our community.