Brotons and Bailey
A night to remember! The thrilling premiere of Maestro Brotons's 4th Symphony, alongside the return of GRAMMY winner Zuill Bailey with Shostakovich's virtuosic work for cello.
The Vancouver Symphony Orchestra USA's 2022/23 season finale features the return of GRAMMY-winning cellist Zuill Bailey on May 20-21. The program will also include the world premiere of VSO Music Director and Conductor Maestro Salvador Brotons's Symphony No. 4. Under the baton of Maestro Brotons, Bailey will perform Shostakovich's virtuosic Cello Concerto No. 1.
Bailey previously performed with the VSO in May of 2021, in a show-stopping rendition of Haydn's Cello Concerto No. 1. Considered one of the top cellists in the world, Bailey has been featured with symphony orchestras worldwide and has been featured with musical luminaries Leon Fleisher, Jaime Laredo, the Juilliard String Quartet, and more. He received a GRAMMY Award for Best Solo Performance for his live recording of Michael Daughtery's "Tales of Hemingway" in 2017 and is also known for his television appearances on shows like HBO's "Oz" and NBC's "Homicide."
Shostakovich's Cello Concerto No. 1 is considered one of the most challenging works for the instrument, as well as the composer's finest concerto. Composed during a time of particular success in Shostakovich's career and premiered in October of 1959, the work includes a remarkable 148 bar cadenza and concludes with a display of virtuoso fireworks for the soloist.
Tickets are on sale now by clicking here or by calling (360) 735-7278.
Following the continued popularity of the live stream for all symphonic concerts, the VSO will continue to offer the option of viewing the program live from home. Virtual-only tickets are available, and all in person ticket holders will have the option of viewing virtually.
The Saturday performance at Skyview Concert Hall will begin at 7:00 pm, with the celebrated VSO pre-concert show Da Capo, hosted by VSO Podcast host Ashley Johnson and VSO trombonist Greg Scholl, airing only on the live stream at 6:30 pm. During intermission, the live-stream will feature special video programming. The Sunday performance will begin at 3:00 pm, with the virtual live stream programming beginning at 2:30 pm.
All ticket holders will receive a secure email link in order to access the live-stream performances.
Our tech support team will be on standby to assist you if you have any issues logging in during the performances.
About Zuill Bailey
Zuill Bailey, widely considered one of the premiere cellists in the world, is a Grammy Award winning, internationally renowned soloist, recitalist, Artistic Director and teacher. His rare combination of celebrated artistry, technical wizardry and engaging personality has secured his place as one of the most sought after and active cellists today.

A consummate concerto soloist, Mr. Bailey has been featured with symphony orchestras worldwide, including Los Angeles, Chicago, San Francisco, Detroit, Indianapolis, Dallas, Louisville, Honolulu, Milwaukee, Nashville, Toronto, Colorado, Minnesota, Utah, Israel, Cape Town, Philharmonia (UK) and the Bruchner Orchestra in Linz, Austria. He has collaborated with such conductors as Itzhak Perlman, Alan Gilbert, Andrew Litton, Neeme Jarvi, Giancarlo Guerrero, James DePriest, Jun Markl, Carlos Kalmar, Andrey Boreyko, Krzysztof Urbanski, Jacques Lacombe, Grant Llewellyn and Stanislav Skrowaczewski. He also has been featured with musical luminaries Leon Fleisher, Jaime Laredo, the Juilliard String Quartet, Lynn Harrell and Janos Starker.
About The VSO
The VSO, now in its 44th season, has been a cornerstone of Southwest Washington's arts community, providing symphony music of the highest caliber in live performances and through music education in schools, concert halls, and throughout the community.
About Our Sponsors
The VSO is generously supported by individual donors, The M. J. Murdock Charitable Trust, All Classical Portland, Oregon Public Broadcasting, The Community Foundation of Southwest Washington, CUSO at Columbia Credit Union, The Columbian, Dick Hannah Dealerships, PeaceHealth Southwest Medical Center, Koelsch Senior Communities, Opsahl Dawson CPAs, Clark Public Utilities, the Vancouver Innovation Center, Realvest Corporation, AC Hotel by Marriott, Riverview Bank, and Michelle's Piano Co.
Tickets
Free with the season subscription
Available online or by calling (360) 735-7278
All current season ticket holders will receive a secure individualized email link in order to access live-stream of the performances
Single tickets to view the live-stream are on sale now. A secure individualized email link will be emailed to each single ticket buyer.
Our tech support team will be on standby to assist you if you have any issues logging in during the performances.
How to View the Concert
Viewing the online concert is very easy.

Purchase tickets to receive link to secure online concert page and password.
When it is time for the concert login to the live streaming event page and view the concert from anywhere with a computer and an internet connection.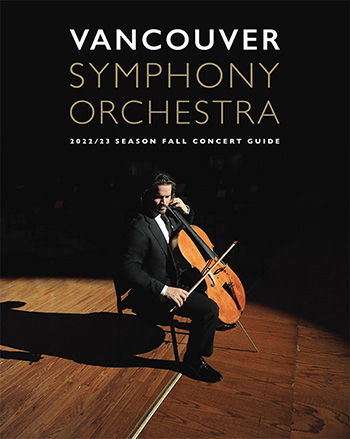 DOWNLOAD CONCERT PROGRAM HERE
Make A Donation
Now, more than ever, your support for the arts is of utmost importance. We count on your support to keep live arts alive in our community.
VSO Pre-Show
The 2022-2023 Concert Season welcomes back the critically acclaimed video series from the VSO! Hosted by Greg Scholl and Ashley Johnson, this exciting pre-show will broadcast on the VSO concert live stream 30 minutes before the concert performance. Full of fascinating information about the repertoire and plenty of laughs, you won't want to miss it!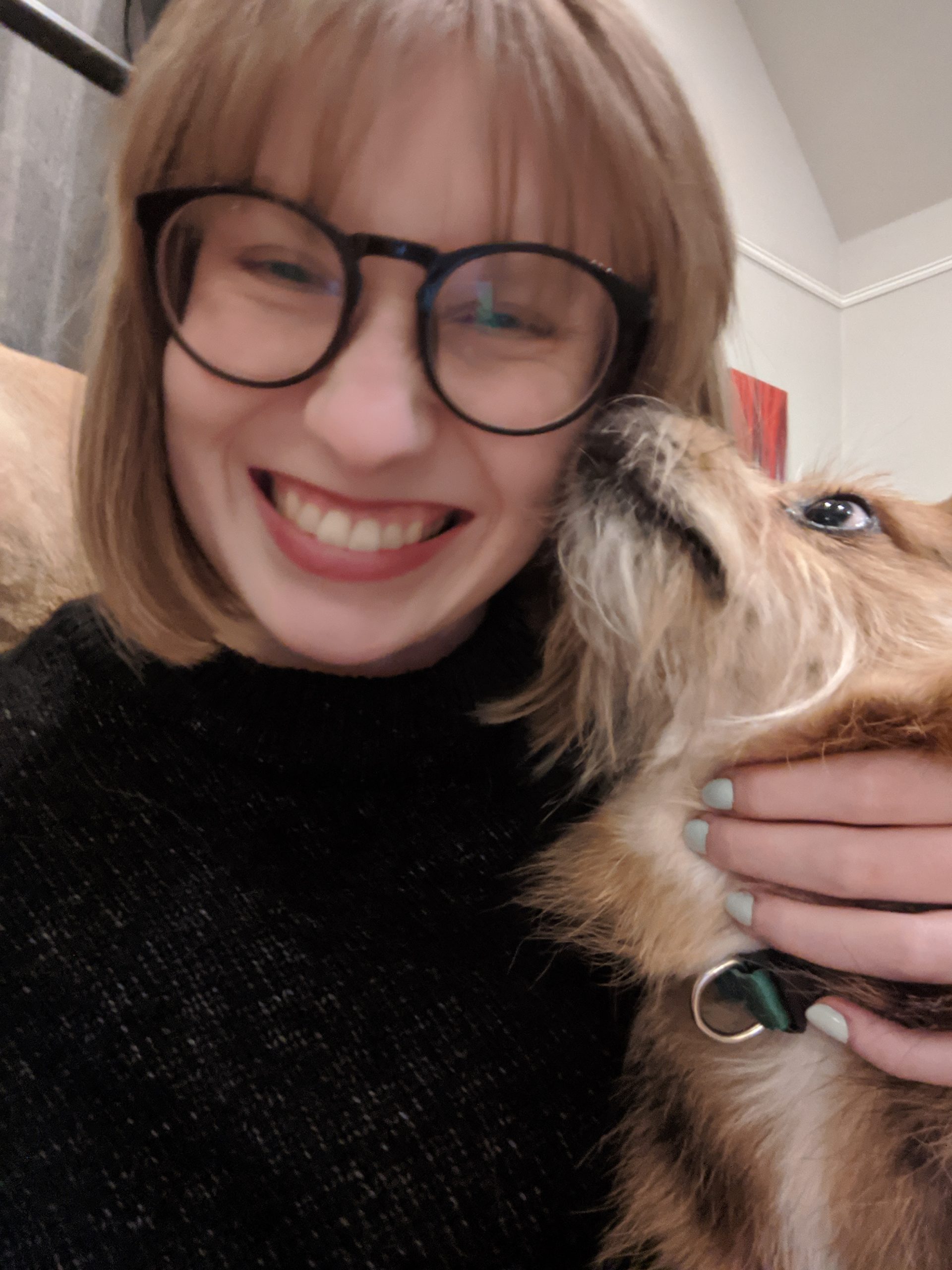 Ashley Johnson
Ashley Johnson has been with the Vancouver Symphony Orchestra since October of 2019. Since December of 2019 she has been the host and producer of The Vancouver Symphony Orchestra Podcast, interviewing prominent VSO figures and guests as well as sharing past VSO performances in the special series VSO Encore. Ashley graduated from Western Washington University in 2013 with a degree in English Literature, and has been active in the Vancouver arts community for over 15 years. She was formerly the music director for the Young Slocum House Players in 2011, and was on the Board of Pacific Stageworks Theater Company from 2019-2023.
Outside of saying flowery things about recordings of classical music Ashley produces a film podcast, acts and sings in community theater productions, and plays nerdy tabletop games with her husband Will Johnson (the superhero who keeps Skyview Concert Hall running). She has one beautiful daughter, Imogen, who gets to spend as much time at the VSO office as she does at home.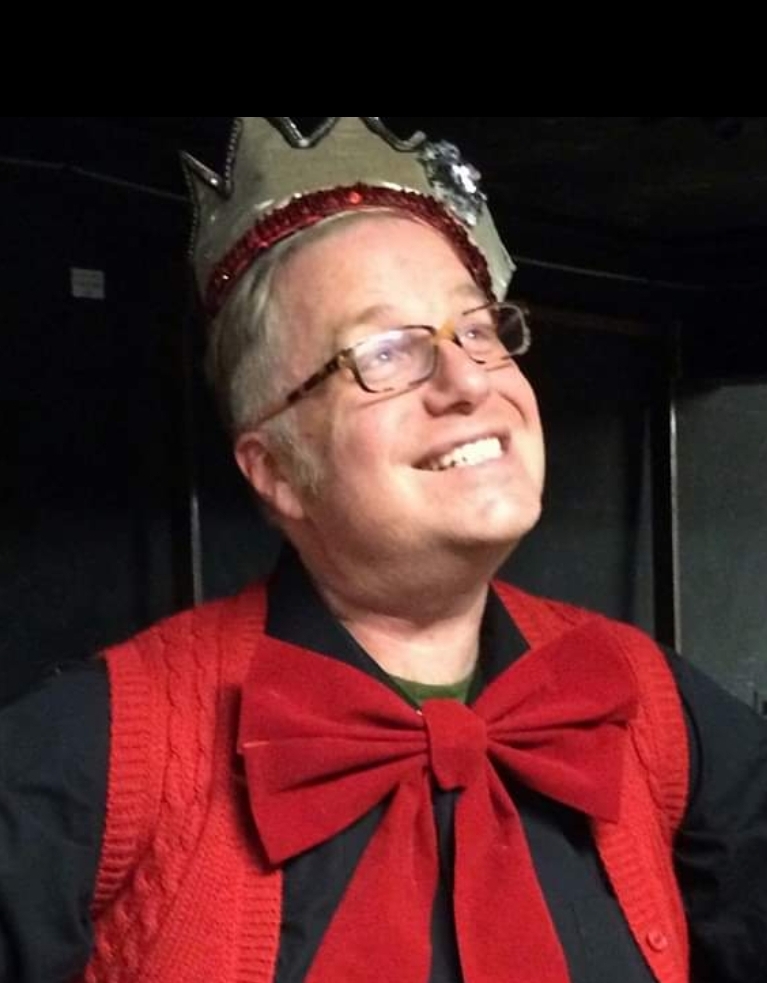 Greg Scholl
Greg Scholl has played trombone in the VSO since 1993 - he became principal trombone in 1995. He is also principal trombone in the Portland Columbia Symphony and the Newport Symphony. Greg also plays locally in the Portland Brass Quintet and the Portland Festival Symphony. He has performed with the Oregon Ballet Theater, the Oregon Symphony, the Portland Opera, the Salem Chamber Orchestra, the Portland Chamber Orchestra, the Portland Symphonic Choir, the Willamette Master Chorus, and the Portland Gay Men's Chorus. He has performed with the Oregon Repertory Singers and the Portland Symphonic Choir. Greg was formerly second trombone in the Austin Lyric Opera.
Greg is the trombone and low brass instructor at Pacific University. He obtained a trombone performance degree at the University of Texas at Austin, where he studied with Donald Knaub. Prior to that he studied with Peter Kline and David Brown in San Antonio, TX. Greg plays in the Portland modern jazz duo Dos Hermanos de Hale Bopp. He also plays guitar and trombone in a variety of styles with local bands and performers such as the Rhythm Dogs, Goombahttsi, and Elvis Presley Tribute Artist Justin Shandor.
After rejecting the millions of dollars people offered him to play the trombone, Greg obtained a law degree in 1995 from Lewis & Clark Northwestern School of Law. During most business days he can be found practicing law as the director of the capital case team at the Metropolitan Public Defender. He enjoys spending time with his family and dogs, reading, camping and hiking, collecting things like Conan the Barbarian comic books, LP records, and concert recordings of the Grateful Dead, and being married to incredible principal bassoonist Margaret McShea. Their son Ben is now in college - he was practically raised at VSO rehearsals back in the day.