Classical Concert – Young Artists' Performance
June 2, 2018

-

June 3, 2018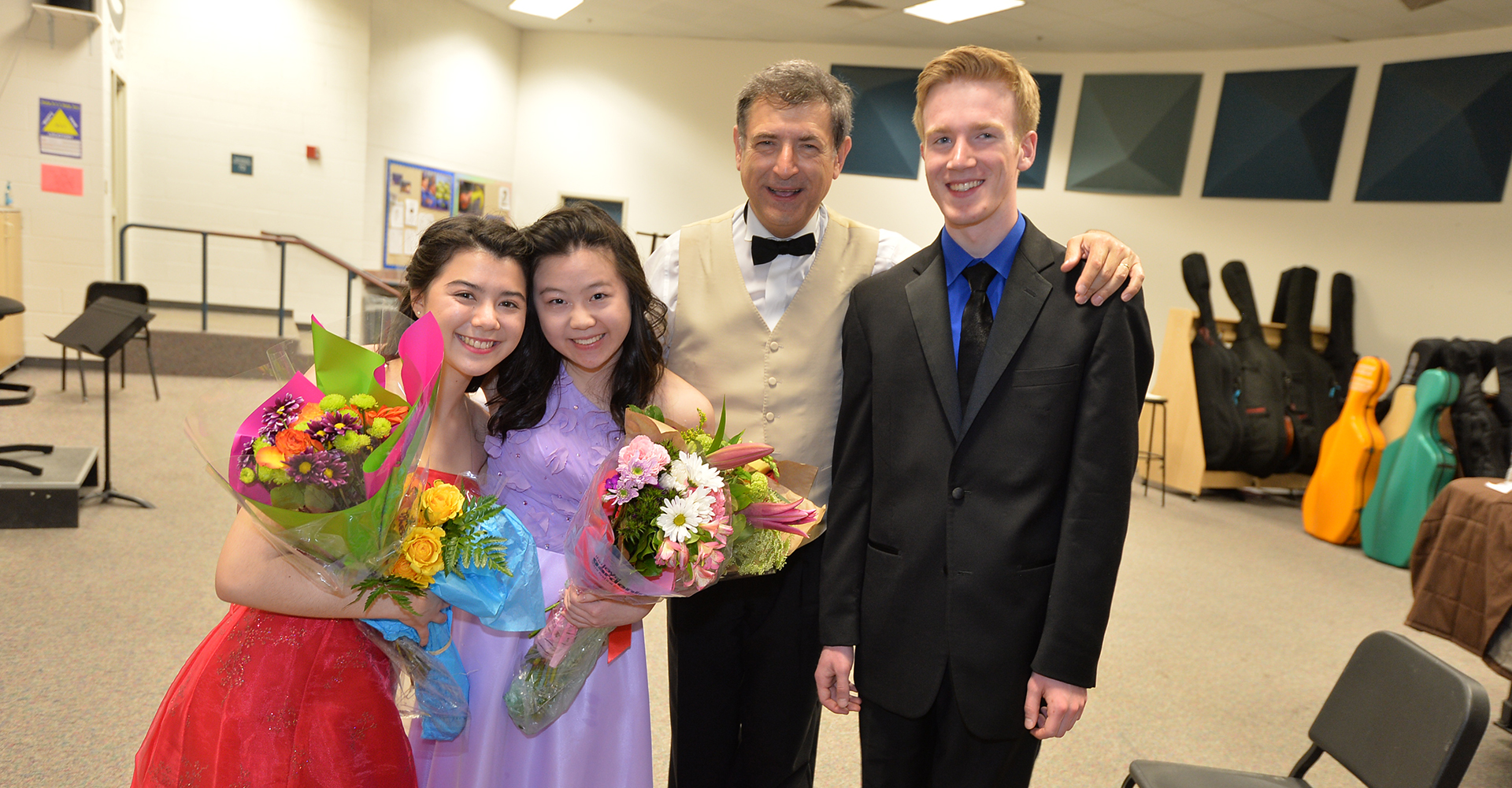 DETAILS
The Vancouver Symphony concludes its 39th season with a concert that features the three gold medalists of the 24th Annual Young Artists Competition along with the Gustav Holst's legendary "The Planets" on Saturday, June 2nd at 3 pm and Sunday, June 3rd at 7 pm. Each performance is at Skyview Concert Hall. Violinist Evan Llafet, violist Shania Watts and pianist Christopher Yoon will perform. Maestro Salvador Brotons conducts.
Take a journey through space to visit the planets up close in our award winning real-time Animation for Holst's "The Planets". This Voyage of Discovery 2 edition adds the latest breathtaking NASA animations and stills in a new High Definition presentation that will stimulate your imagination.
Watch as the Mars Rover travels through space, soft lands on Mars and begins its' exploration and documentation. Watch as a tornado appears on the Mars surface and view real NASA satellite photos of an actual Mars tornado. See animations of solar flares from the sun hitting Venus, the surface of Mercury, Jupiter's Big Red Spot, comets hitting Jupiter's surface, Saturn's rings close-up and much more.
---
Evan Llafet, violin
Grade 11
Mountain View High School ~ Vancouver, WA
Selection: Walton Violin Concerto, 1st Movement
Teacher: Carol Sindell
Evan Llafet, 17, is a senior at Mountain View High School Vancouver. He studies violin with Carol Sindell and voice with Linda Appert. He has performed/studied at the Castleman Quartet Program, Montecito International Music Festival, and as a fellow at the National Symphony's Summer Music Institute. He was a winner in the 2015 OPAYCO concerto competition and has performed with the Portland Columbia Symphony. As a singer, he has placed 2nd at the Oregon NATS festival and was selected as a national YoungArts winner in voice, performing at the New World Center in Miami. He has won regional Solo and Ensemble on both instruments.
---
Shania Watts, viola
Running Start Program
Clark College ~ Vancouver, WA
Selection: Walton Viola Concerto, 1st Movement
Teacher: Brian Quincey
Shania Watts, age 17, from Woodland, WA, a student in the Running Start program at Clark College,began her studies on viola at age 13 with Brian Quincey of Portland Oregon.Shania was a concerto winner in the 2015 Oregon Pro Arte Youth Chamber Orchestra competition and a semi-finalist in the Sphinx Competition in 2015, 2017, and 2018.Shania has worked with Peter Slowik, of Oberlin Conservatory, Steve Tenenbaum, Csaba Erdelyi, Brett Duebner, Ada Meinich, Carla Trynchuk, Philippe Quint, and Dimitri Murrath. Shania also enjoys performing with her siblings in their string trio, "300 Watts Trio".
---
Christopher Yoon, piano
Grade 12
Westview High School ~ Portland, OR
Selection: Franz Liszt Piano Concerto #1
Teacher: Dr. Renato Fabbro
Christopher Yoon, a senior at Westview High School, began studying piano at age 5 under former teacher Paula Watt and currently studies with Dr. Renato Fabbro since 2014. He performed with the Central Oregon Symphony and Beaverton Symphony Orchestra in 2016; won 2nd Prize in the 2017 MTNA State Senior Piano Competition; 2nd Prize in the 2016 Lillian Pettibone Scholarship Competition; and 3rd prize in the 2015 Suzanne Raines Scholarship Competition. Christopher will be performing with the Central Oregon Symphony in February 2018. Christopher is a current member of the Portland Youth Philharmonic.