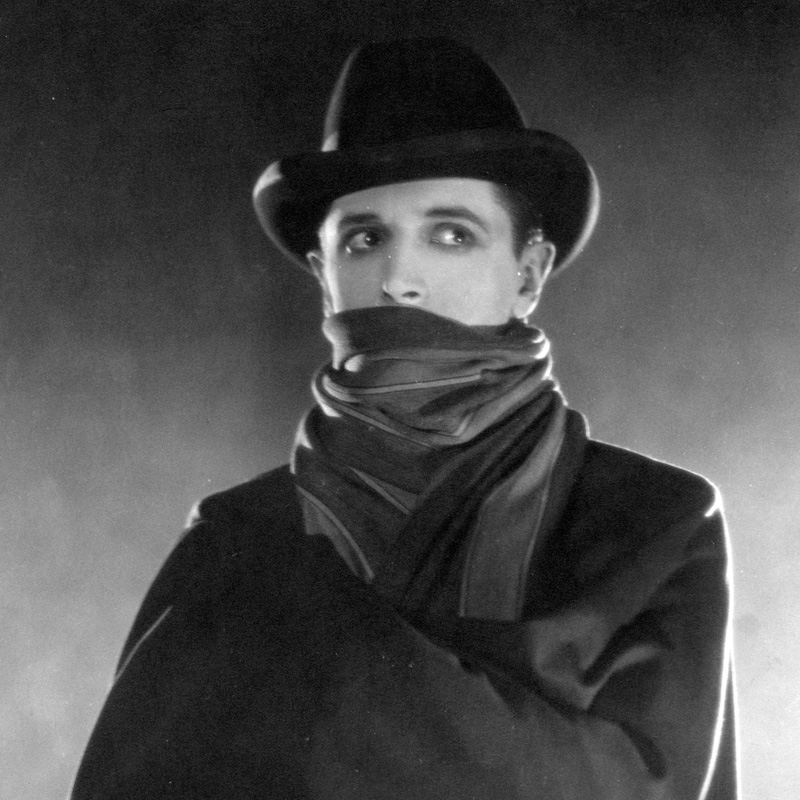 The VSO "Goes Back to the Movies" with a Feature Presentation of Alfred Hitchcock's The Lodger
January 16, 2020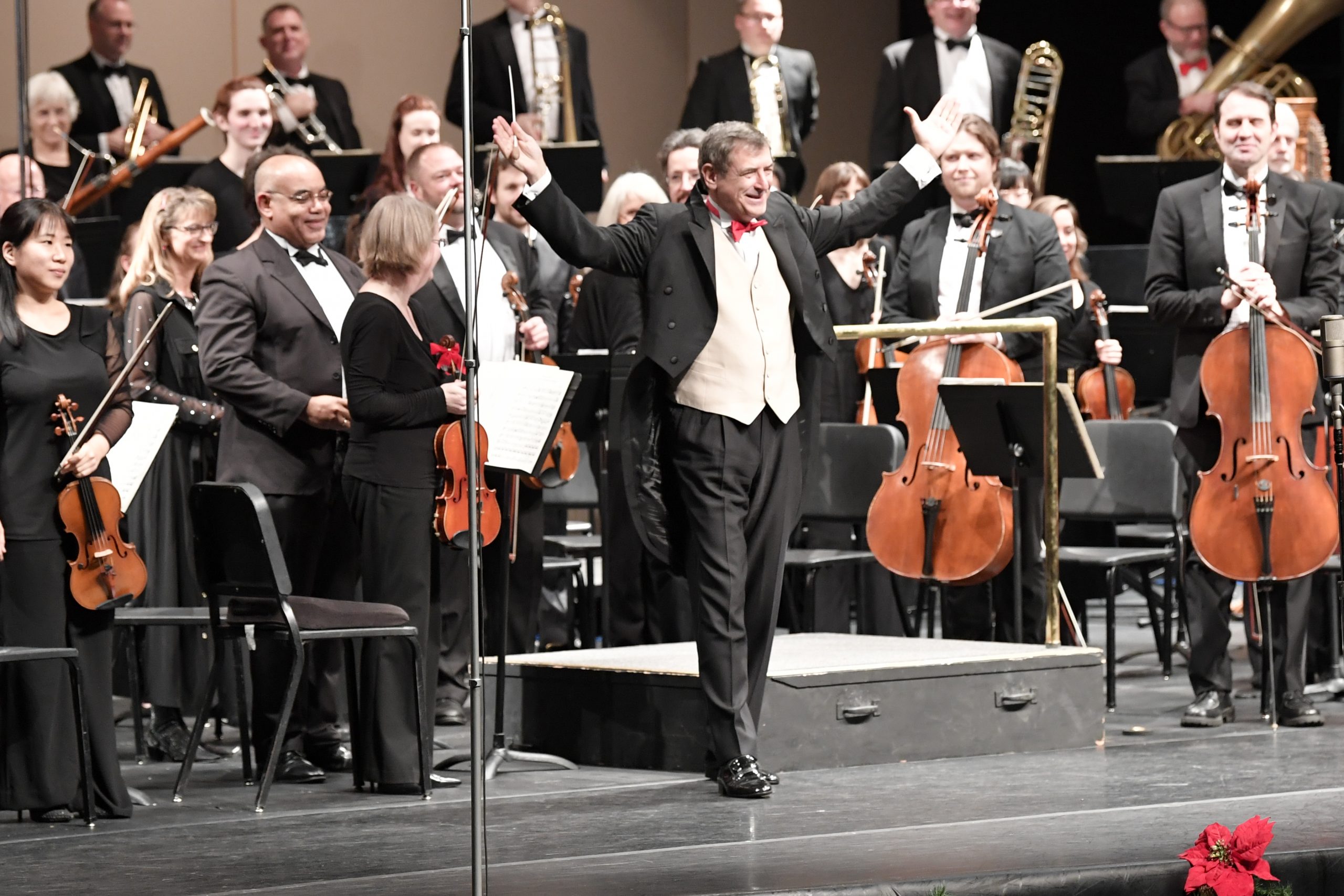 The Vancouver Symphony Orchestra is thrilled to present Strauss Also Sprach Zarathustra, a performance filled with an acclaimed masterwork, a celebrated composition and a world premiere on February 22 at 3 p.m. and February 23 at 7 p.m. During the performances at Skyview Concert Hall the VSO will be joined by clarinetist David Gould whose playing has been characterized as "elegant" and "virtuosic". The concert features the 70+ member symphony orchestra led by Music Director and Conductor Salvador Brotons, now in his 29th season with the Symphony.
The performances begin with Celebration for Orchestra by Ellen Taaffe Zwilich, who was the first woman to receive the Pulitzer Prize in 1983. Of the piece, which was originally composed for the Indianapolis Symphony Orchestra and their inaugural performance in the Circle Theatre, she says, "… Celebration for Orchestra is like a mini-concerto for orchestra, featuring some of the outstanding soloists in the ensemble, highlighting the various sections, and calling for the highest degree of virtuosity in the entire ensemble." Next, the VSO will perform the world premiere of the complete Bass Clarinet Concerto featuring David Gould by Maestro Brotons. This work was composed in 2018. Bass clarinetist David Gould played the premiere of the first movement (with piano accompaniment) in July 2018, at the International Clarinet Association Conference held in Ostende, Belgium. The two remaining movements of the concerto were completed in September 2018. Following, Maestro Brotons conducts Strauss' Also Sprach Zarathustra with the famous opening fanfare.
What:
Ellen Taaffe Zwilich's Celebration for Orchestra, Maestro Salvador Brotons' Bass Clarinet Concerto and Strauss' Also Sprach Zarathustra
When:
February 22, 2020 at 3 p.m. and February 23, 2020 at 7 p.m.
Where:
Skyview Concert Hall
1300 NW 139th Street
Vancouver WA. 98685
Tickets:
Available
online
or by calling 360-735-7278.
About David Gould
David Gould's clarinet playing has been characterized as "elegant" and "virtuosic". He has been a featured concerto soloist in America and Europe in works by Debussy, Mozart and Strauss. Mr. Gould has performed with the New York Philharmonic, Metropolitan Opera, Philadelphia Orchestra, L'Orchestre National de France, Orchestra of St. Lukes, New York City Ballet, New York City Opera and New Jersey Symphony Orchestra. He is currently third clarinet and bass clarinetist with the American Ballet Theatre Orchestra in New York City. He has performed under the direction of many of today's leading conductors such as Marin Alsop, Charles Dutoit, Daniele Gatti, Alan Gilbert, Bernard Haitink, Kurt Masur, John Nelson, Krzystof Penderecki, David Robertson, Gerard Schwartz and Leonard Slatkin. Mr. Gould is committed to the music of his time and has given numerous world premieres including works by David Bixler, Paquito D'Rivera, Christian Ellenwood, Hayes Greenfield, Sean Hickey, and Ranny Reeve. As a chamber player he has performed with the St. Lawrence String Quartet, iO String Quartet, Nancy Allen, Philippe Cuper, Carol Wincenc and Polish Wind and String Players Ensemble. He founded Ensemble 54, the NYC based clarinet quartet. He has taken part in the recording sessions for the soundtracks of major motion pictures and documentaries including the Coen brothers' remake of True Grit, Extremely Loud and Incredibly Close, and Building Alaska for PBS. He is a graduate of the Juilliard School, having studied with Stanley Drucker and David Weber, and was awarded the Harriet Hale Woolley Scholarship, to study music in France. Living three years in Paris, David Gould studied at the Conservatoire Paul Dukas in the class of Michel Arrignon and later at the Conservatoire National de Region de Versailles in the class of Philippe Cuper. He serves as the Artist-Relations manager, product specialist and is the Director of the Vandoren Musician's Advisory Studio in midtown Manhattan for DANSR inc.
About Salvador Brotons
Now in his 29th season leading the Vancouver Symphony Orchestra as Music Director and Conductor, musicians and classical music enthusiasts still delight in having Dr. Brotons lead them. Salvador Brotons was born in Barcelona into a family of musicians. He studied flute with his father and continued his musical studies at the Barcelona Music Conservatory where he earned advanced degrees in flute, composition and conducting. In 1985 he won a Fulbright scholarship and moved to the U.S., where he obtained a doctorate in music from Florida State University. In addition to the VSO, in Spain he has been the music director and conductor of the Orquestra Simfònica de les Illes Balears "Ciutat de Palma" (1997-2001, 2009-2013) and the Orquestra Simfònica del Vallès (1997-2002) and is presently the conductor of the Barcelona Symphonic Band. In 2005, he received the "Arts Council" award by the Clark County and the city of Vancouver and the Kiwanis Rose Award. He has guest-conducted orchestras internationally in countries like the U.S., Israel, France, Germany, China, Poland, South Korea, Mexico, Uruguay, Colombia, as well as the most prestigious Spanish orchestras.