A Celtic Celebration (Bagpipes, Green Beer, And Celtic Inspired Music): Chamber Concert Series
February 27, 2018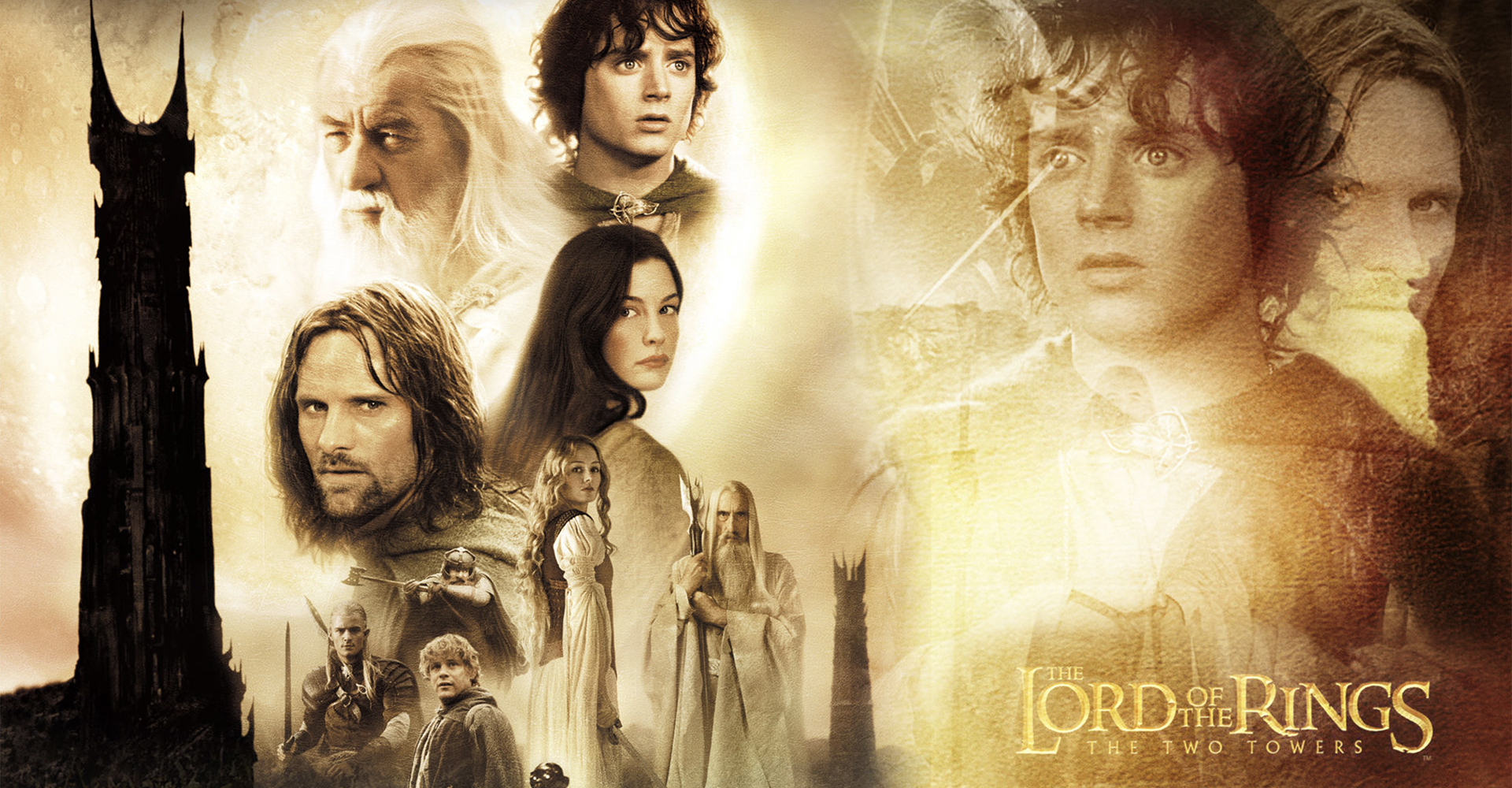 Adventures in Film & Fantasy: April 14-15, 2018: Classical Concert
March 1, 2018
RENOWNED JAZZ CLARINETIST KEN PEPLOWSKI RETURNS TO VANCOUVER FOR VSO EVENING OF LIVE JAZZ AT CLARK COLLEGE APRIL 28
April 28 @ 5:30 pm
The Vancouver Symphony Orchestra is excited to announce the return of legendary jazz clarinetist and saxophonist Ken Peplowski for the VSO 3rd Annual Evening of Jazz live benefit concert at 5:30 pm on Saturday, April 28 in Gaiser Hall on the campus of Clark College in Vancouver. Joining Mr. Peplowski will be the Clark College Jazz Ensemble under the direction of Rich Inouye.
The evening's Master of Ceremonies is OPB's Steve Bass. Catering will be by Vancouver favorite, Beaches restaurant. Tickets are $100, with each ticket-holder receiving one complimentary ticket to any VSO concert beginning in March 2018. To order tickets or get more information, contact 360-735-7278 or go to vancouversymphony.org.
Once inside Gaiser Hall, you'll be transported back to the art deco days of The Great Gatsby, complete with cigar girls, gangsters and red hot jazz. Inside this speakeasy you'll get the full experience of night clubs in the first half of the last century.

Proceeds from this event benefit The VSO's Education Initiative, focusing on extensive music education outreach programs that serve to empower students, educators and adults in our community. Your partnership contributes to the profound impact we have on the lives of others, particularly those in underserved areas.

Now in his third trip to Vancouver, the award-winning Mr. Peplowski wowed sold-out crowds in 2016 and 2017. He's played with legendary musicians from Mel Torme and Peggy Lee to Madonna. From polka bands to the Benny Goodman and Tommy Dorsey Orchestras and eventually Dixieland and jazz, Ken's done it all. Gaiser Hall is located on the campus of Clark College in the Penguin Union at 1933 Fort Vancouver Way. This event benefits The VSO, a non-profit orchestra, now in its 39th Season and conducted for the 27th straight season by Maestro Salvador Brotons.
The Steinway piano will be donated by Michelle's Piano Company in Portland.

About Ken Peplowski
In 2013, Russell Davies of BBC2 said that "Ken Peplowski is arguably the greatest living jazz clarinetist." A Cleveland, Ohio native, Ken and his trumpet-playing brother Ted made many local radio and TV appearances and played for Polish dances and weddings virtually every weekend all through high-school. "That's where I learned to improvise, 'fake' songs, learn about chord changes, etc.- it's exactly like learning to swim by being thrown into the water!" Peplowski signed with Concord Records, under the tutelage of Carl Jefferson, the founder and president, and recorded close to 20 albums as a leader, including "The Natural Touch" in 1992 which won Best Jazz Record of the Year by the Prises Deutschen Schallplatten Kritiken, and "The Other Portrait," recorded in Sophia, Bulgaria with the symphony orchestra and highlighting Ken's classical side. He also recorded two records on the Nagel Heyer label, "Lost In The Stars" and "Easy To Remember," the latter of which features Bobby Short on his last recording. "I loved Bobby Short's approach to the American songbook, and we'd talked about doing a record together for a while – I'm glad we got this one 'in the can.'"
Ken Peplowski has recorded approximately 50 CDs as a soloist, and close to 400 as a sideman. He travels at least half of every year, playing clubs, concert halls, colleges, and pops concerts. He has headlined the Hollywood Bowl, Carnegie Hall, the Blue Note, and Dizzy's Club amongst many other venues. Ken's recorded the Darius Milhaud Clarinet Concerto with an orchestra in Sofia, Bulgaria, and was a featured soloist (playing Mozart) in 2015 at the Siletz Bay Music Festival in Oregon. Ken was the musical director of the Oregon Festival Of American Music (OFAM) for eight years, and is a longtime performer/consultant to The Jazz Cruise, where he was elected into the Jazz Cruise Hall Of Fame in 2013. Ken's new album, recorded for Capri is called "Enrapture".
The Clark College Jazz Ensemble
The Clark College Jazz Ensemble (more information) is the premier jazz group at Clark College and holds an international reputation of excellence. Participation in the ensemble is by audition and jazz improvisation skills are not mandatory, but highly encouraged. Throughout the year, students are guided through an active learning curriculum on correct performance techniques of different jazz styles and concert repertoire. Additionally, students are exposed to a wide variety of jazz-related subjects from jazz improvisation and history to understanding Latin/Afro-Cuban jazz rhythm. Above all, teamwork and leadership are a focused learning outcome. The Jazz Ensemble has performed internationally and received critical acclaim at many prestigious jazz festivals throughout the United States and Mexico where our students received numerous recognitions for outstanding musicianship. We are also proud that many of our students desiring to go on to four-year music programs have successfully transitioned to Jazz Studies programs such as University of Northern Colorado, University of Idaho, Washington State University, Central Washington University, and the University of North Texas.
Prof. Richard Inouye, Director of Bands at Clark College
Richard Inouye (more information) received his Bachelor of Music Education Degree from the University of Northern Colorado in 1981 where he was a member of the nationally acclaimed Jazz Lab Band I under Gene Aitken, and his Master of Music in Jazz Performance and Pedagogy from the University of Colorado in 2004 where he was a member of the Down Beat Award winning CU Jazz Ensemble I. Rich was a recognized band director in the Colorado public schools from 1981 to 1987 and also performed at the Breckenridge Music Festival as director of the Festival Jazz Ensemble. From 1987 to 2007, Rich was a member of the United States Air Force Academy Band where he performed as saxophonist, music director, and leader of the internationally acclaimed Falconaires Jazz Ensemble. As a soloist with the Falcs he is featured on their CD's–Jazz From the Rockies, That Long, Long Road, String of Pearls, A Touch of Jobim, and their most recent release, Just Friends–A Tribute to Sarah Vaughn Featuring the Music of Sammy Nestico. He is also featured on the big band CD, To the Sky, by Composer/Arranger Ryan Haines, released in 2001 on the Sea Breeze jazz label and the University of Colorado 2003 Down Beat Award Winning CD, CU 'Round Midnight. Additionally, as the Leader and Music Director of the Falconaires, he co-produced the 2004 CD Ev'rytime We Say Goodbye–A Tribute to Frank Mantooth. From 1999 to 2007 Rich was also a member of the performance faculty at The Colorado College where he directed the Tiger Jazz Ensemble. A committed jazz educator, he was active in the International Association for Jazz Education having served at the national level as Mountain Region Coordinator, the state level as an officer on the executive board of Colorado IAJE, and sat on the Colorado All-State Jazz Band Committee. Rich joined Clark College in 2007 as Director of Bands. Since arriving at Clark, his professional and teaching experiences throughout the nation have afforded him the opportunity to serve as clinician and adjudicator at jazz festivals and music events throughout the United States.
About The VSO
Now in its 39th season, The VSO has been a cornerstone of Southwest Washington's arts community, providing world-renowned classical music, promoting young musicians, and opening doors to classical music for young audiences through events such as the annual In-School concerts, Young Artists Competition and various family-styled special events and performances. A full-sized professional orchestra of over 70 core members provides performs a multi-concert classical season every year. Symphony performances are at Skyview Concert Hall, 1300 NW 139th Street, Vancouver. The VSO is generously supported by All Classical Portland, Oregon Public Broadcasting, The Community Foundation of SW Washington, The Columbian, and Michelle's Pianos. Tickets for all VSO symphony concerts, The VSO Chamber Series and all VSO events are on sale now at (360) 735-7278 or vancouversymphony.org.