Encore: A Celebration of Chamber Music / Chamber Concert Series
May 5, 2019 @ 3:00 pm

-

5:00 pm
VSO Chamber Orchestra Debut with Ko Iwasaki
WORLD-RENOWNED CELLIST, KO IWASAKI HEADLINES UNVEILING OF BRAND-NEW VSO CHAMBER ORCHESTRA MAY 5TH IN CHAMBER SEASON FINALE.
Following his captivating performances with the VSO Chamber Music Ensemble in 2016 and 2017, internationally renowned cellist Ko Iwasaki returns to Vancouver Sunday, May 5th at 3:00 PM for the exciting Chamber Music Series season finale. Mr. Iwasaki will perform Haydn's thrilling Cello Concerto in C and Tchaikovsky's own arrangement of Andante Cantabile for Cello and strings from the String Quartet No.1, arguably Tchaikovsky's most popular Chamber works. This concert is the inaugural performance of the VSO Chamber Orchestra; a 24- piece orchestra presenting virtuosic masterpieces in the comfortable setting of the VSAA Royal Durst Theatre under the baton of Dr. Igor Shakhman.
Program will include:
Wolfgang Amadeus Mozart Eine kleine Nachtmusik for Strings
Franz Joseph Haydn Cello Concerto in C
Peter Ilich Tchaikovsky Andante Cantabile from the Sting Quartet in D (Arranged by the composer)
Ko Iwasaki, Cello
Ernst Bloch Concerto Grosso for String Orchestra with Piano Obbligato
Michael Liu, Piano
Astor Piazzolla Fuga Y Misterio
Details:
Sunday May 5, 2019 @ 3:00 pm
VSAA The Royal Durst Theatre, 3101 Main Street St, Vancouver, WA 98663
Prices are $25 for adults and $10 for students.
This concert is generously sponsored in part by Ann Bardacke and David Wolf;
Leonard and Betsy Liu and Michael Liu and Nien Wei Hsiao.
Piano is generously provided by Michelle's Pianos.

About Ko Iwasaki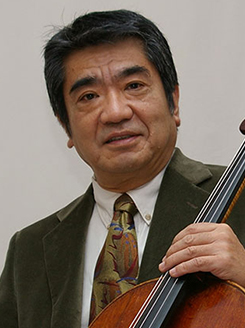 First-Prize winner of the Japan National Music Competition in 1960, Ko Iwasaki studied cello with Hideo Saito. After graduating from the Toho Gakuen High School, he continued his studies at the Juilliard School under Leonard Rose. In 1965 he made his New York debut in the Young Concert Artists Series. Later, he studied with Harvey Shapiro and Pablo Casals in Puerto Rico. He has won top prizes in numerous international cello competitions such as the Vienna, Munich, Budapest, Cassado, and Tchaikovsky competitions. In 1971, he received the Arts Minister Award for Young Artists and the Arts Festival Record Prize for his performance of contemporary Japanese cello music. In 1972, he made his European debut with the London Symphony Orchestra with Andre Previn.
Since 1974, he has been based in the United States where he has performed both as a soloist and as a chamber music player, as well as in Europe, the former Soviet Union, and Japan. In addition, he has participated in numerous festivals, including Marlboro, Aspen, Santa Fe, Lockenhaus, and Kuhumo. He is also a founder of the Tokyo Chamber Soloists and was a director of the Okinawa Moon Beach Music Camp & Festival in Japan. Since 1995, he has performed the entire cycle of Beethoven String Quartets as a member of the Japan String Quartet.

About Michael C. Liu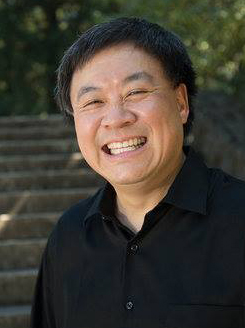 Michael C. Liu, MD, was born in the Chicago area and started the piano at the age of 4. He was fortunate to have won several prizes and awards in his youth that allowed him the opportunity to perform in both the U.S. and abroad. His primary teachers included the late George Banhalmi and noted English pianist Ian Hobson. He attended Tanglewood and Meadowmount summer music programs where he developed his love of chamber music. Dr. Liu received both degrees in chemistry and music prior to attending the Mayo Medical School and Mayo Graduate School of Medicine in Rochester, MN for his medical studies. He has been a faculty/professor for the Family Medicine of SW Washington Residency Program at the PeaceHealth Medical Center since 2007. Dr. Liu has been a long-time supporter, musician member, and board member for the Vancouver Symphony. He and his wife have been tireless advocates for the VSO and arts in the community. In addition to having founded the VSO Chamber Music Series, Dr. Liu regularly performs with several chamber music groups in the Portland-Vancouver area and with a doctor jazz music group called MED Trio Plus. He is a regular performer for the Dinner with Friends programs for the Friends of Chamber Music in Portland. He also enjoys performing 4-hand and 2-piano music and has collaborated with pianist Kathryn Hobbie and former VSO young artist winner Fred Lu for several years.

About Igor Shakhman
Igor Shakhman has been heard in recitals, chamber music concerts and concert appearances throughout Europe and the US. He has performed with the Colorado, Eugene and Oregon Symphony Orchestras, Oregon Ballet Theatre, Colorado Opera Orchestra, Russian State Symphony Orchestra among others and participated in international music festivals in the US, France, Greece, Russia and Switzerland. As an on-stage soloist Shakhman was featured in the critically acclaimed North American tour of Fiddler on the Roof starring Topol. He received Master of Music degree from the Moscow Conservatory and Doctor of Musical Arts degree from the University of Colorado. He is currently the Executive Director of the Vancouver Symphony Orchestra and is on the faculties at Marylhurst University and the University of Portland.

About the VSO Chamber Concert Series
Co-created by Dr. Michael C. Liu, the VSO pianist and board member, and Dr. Igor Shakhman, VSO Executive Director and Principal Clarinet, the VSO Chamber Concert Series is proud to provide enchanting chamber music in an intimate setting. Originally intended to be played in a small chamber, hall, or house, chamber music showcases musician virtuosity in melodies that are quite exposed in a typical ensemble of three to six musicians. Listeners enjoy an entirely new concert experience meant to speak to every individual in a comfortable space. The content of each VSO concert is unique, ranging from musical accompaniment for silent films and operatic soloists, to traditional string quartets and trios. Now in its eighth season, the VSO Chamber Series continues to provide this matchless art form to the Vancouver community.

About our Sponsors
The VSO is generously supported by individual donors, Morel Ink, All Classical Portland, Oregon Public Broadcasting, The Community Foundation of SW Washington, The Columbian, and Michelle's Pianos.
The VSO-Kiggins Chamber Series is sponsored by Leonard and Betsy Liu who would like to help expand and further develop this series so it can reach an even wider audience.