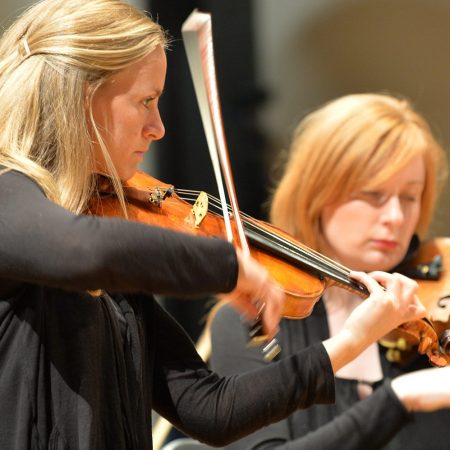 VSO January Classical Concert "Journeys"
December 20, 2017
Dr. Igor Shakhman, Principal clarinet
December 29, 2017
Composer/Arranger Rodney Sauer Returns to Kiggins Theatre to Conduct Original Score
(Vancouver, WA) The Vancouver Symphony's Chamber Music Series continues its 2017-2018 season at the historic Kiggins Theatre with the renowned 1920 silent adventure romance "The Mark of Zorro" on Sunday, January 21, 2018 at 3 pm. Based on the 1919 story The Curse of Capistrano, this genre-defining swashbuckler adventure was the first movie version of "The Mark of Zorro." Starring
Douglas Fairbanks
, the movie sealed Fairbanks' status as a screen legend. In 2015 the film was selected for preservation in the National Film Registry for being "culturally, historically, or aesthetically significant". "The Mark of Zorro" is presented on the Kiggins screen with an original score by composer/conductor Rodney Sauer and featuring members of The Vancouver Symphony Orchestra. Musicians include Eva Richey; violin, Dieter Ratzlaf; cello, Bruce Dunn; trumpet, Igor Shakhman; clarinet, and Rodney Sauer; piano.
About Rodney Sauer
Rodney Sauer lives in Louisville Colorado, and is the pianist and director of the Mont Alto Motion Picture Orchestra. With a large collection of music that once belonged to silent film theater music directors, Rodney has revived the art of "compiling" scores to silent films from music libraries for live performance and recordings. The Mont Alto Motion Picture Orchestra has scored over 80 silent films, with over 30 recordings for silent films released on DVD by Kino Video, Image Entertainment, Milestone Films, Flicker Alley, the Criterion Collection, and others. Rodney is a regular performer of silent films scores at the Telluride Film Festival, the San Francisco Silent Film Festival, the Kansas Silent Film Festival, and many other venues from coast to coast.


About The Mark of Zorro
When corrupt Governor Alvarado (George Periolat) crushes the poor people of Spanish California under his iron heel, wealthy fop Don Diego Vega (Douglas Fairbanks) sheds his silks, dons a mask and cape and becomes the legendary Zorro, defender of the people. Infuriated by Zorro's meddling, Alvarado dispatches his right-hand man, Captain Ramon (Robert McKim), who has a score to settle with Zorro for stealing away the object of his desire: the lovely Lolita Pulido (Marguerite De La Motte).


The Kiggins Theatre
offers a unique concert environment that is intimate and informal, with a fully-staffed concession stand offering beer, wine, soft drinks, popcorn, and candy.

Calendar Editors, please note:
VSO Chamber Series Presents "The Mark of Zorro" with live musical accompaniment
Sunday, January 21, 2018 at 3:00 pm
The Kiggins Theatre
1101 Main Street St, Vancouver WA
Tickets: $25-General Admission, $10-Student