26th Annual Young Artists Competition
August 22, 2019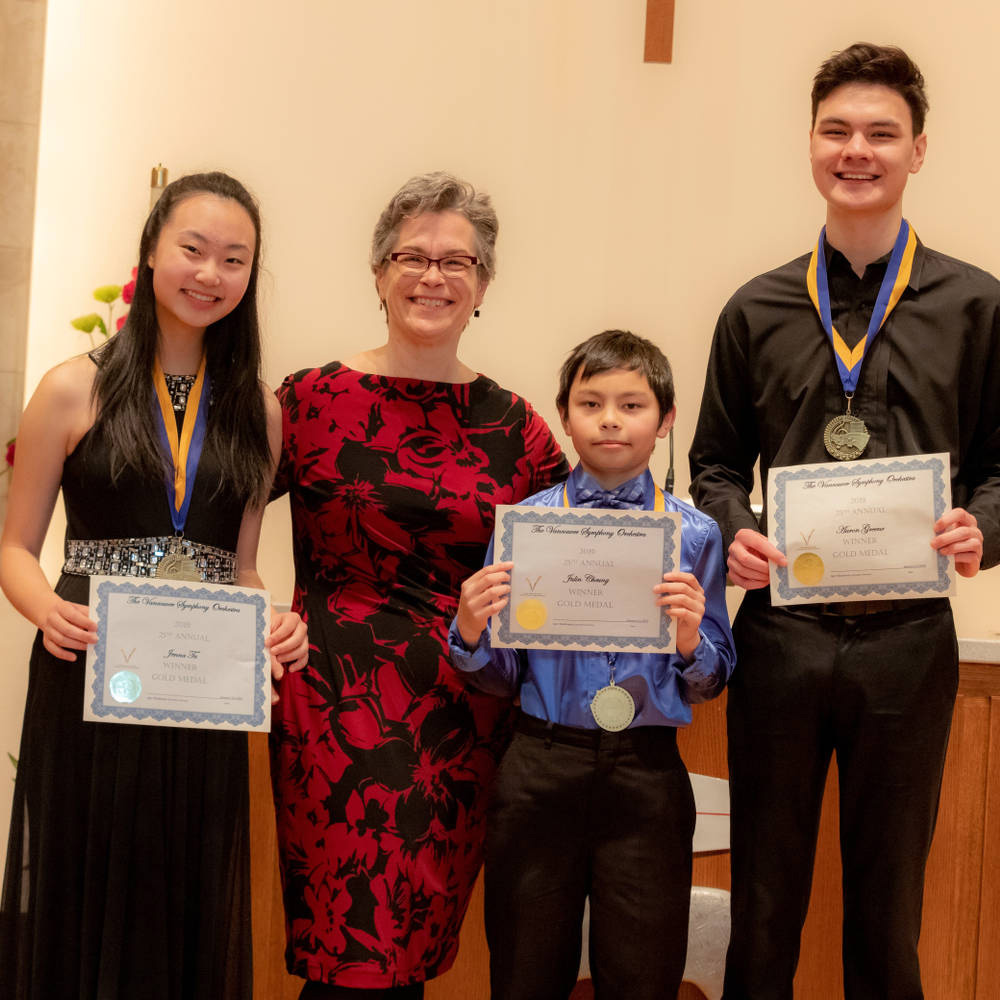 THE VANCOUVER SYMPHONY ORCHESTRA SUBSTANTIALLY INCREASES ITS 26TH ANNUAL YOUNG ARTISTS COMPETITION PRIZES
October 22, 2019
The Vancouver Symphony Orchestra announces today that Mr. Albert Julia, who was previously scheduled to appear as a guest artist on November 2 & 3, will be unable to perform with the VSO due to circumstances beyond our control. In his place, award winning saxophone virtuoso, Jeff Siegfried, will make his VSO debut under the baton of Maestro Brotons in Paul Creston's Concerto for Saxophone and Orchestra. Hailed for his "rich, vibrant tone" (South Florida Classical Review), "beautiful and delicate playing" (Michael Tilson Thomas) and ability to deliver "showstopper performances", critically acclaimed saxophonist Jeff Siegfried in recent years has become an important voice in his generation of concert saxophonists on the world stage.
What: Samuel Barber's First Essay for Orchestra, OP. 12; Paul Creston's Saxophone Concerto; Johannes Brahms' Symphony No. 2 in D Major, OP. 73.
When: November 2 at 3 p.m. and November 3 at 7 p.m.
Where: Skyview Concert Hall 1300 NW 139th Street Vancouver WA. 98685
Tickets: Available online or by calling 360-735-7278.
About Jeff Siegfried Siegfried serves as Assistant Professor of Saxophone at West Virginia University. He is a member of The Moanin' Frogs and the Estrella Consort and has collaborated with casalQuartet and the Fonema Consort. Siegfried received first prize at the Luminarts Competition and the Frances Walton Competition and was runner up in the Carmel Music Society Competition and the NASA Quartet Competition. He is the recipient of the 2016 Hans Schaueble Award. Siegfried has appeared as a soloist with the University of Portland Wind Ensemble, the Oregon State University Wind Ensemble, the U.S. Army Band "Pershing's Own," and the Northwestern University Contemporary Music Ensemble. He has also appeared with the Chicago Symphony Orchestra, the New World Symphony, the Schleswig-Holstein Musik Festival, and the Spoleto Festival, USA.